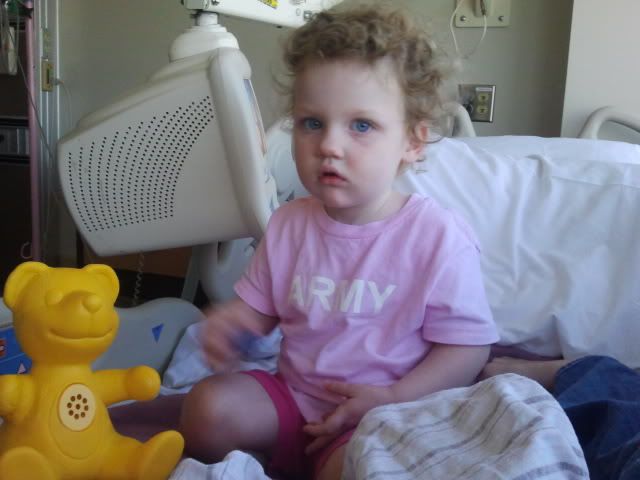 Last week Toddler was hospitalized a couple days after petting a dog. She had a severe reaction which led to her airway swelling shut.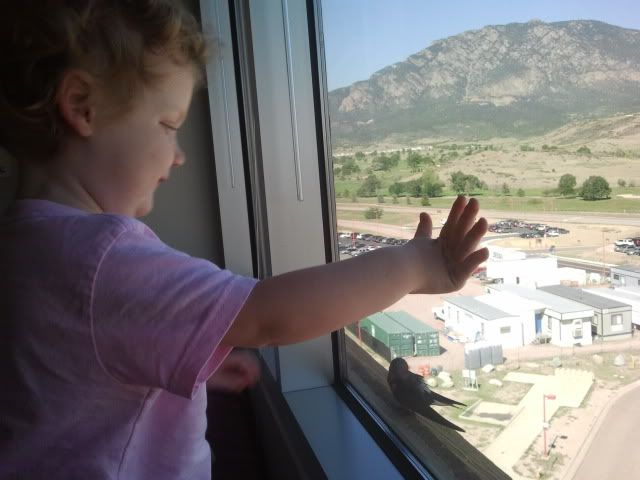 The hospital ward treated her very well. It'll be a few more days before her life is back to normal, but she's getting there.
"Look, Momma! I shower. All clean." Well, at least she is not yet physically tall enough to actually turn on the shower. I'm guessing it won't be long before Miss figures out a way around that handicap.
This is why Mom is in charge of hairstyles and not Dad. The vacuum is not an appropriate styling tool. I don't care what Papa says, it's not an all-purpose piece of equipment.
I have two more thieves in my garden. Between my husband and the caterpillars, I am not sure how much longer I will have a dill supply. That plant is no longer with us.
Infant will be five months old this week. I can't seem to recall when the explosive diapers really stop, but right now it seems like a very distant future. You forget how much laundry goes along with something so tiny (and loud).
The Opportunist, Toast. Toddler's car seat needed a thorough cleaning after her rush trip to the Emergency Room and all the ralphing that occurred on the way there. And now it needs a good lint brush to resolve that awful hairball problem. Oh, right, that's Toast sitting there.
Toddler Opportunist. Although, I suppose it is perfectly acceptable payback she uses something of the Feline Opportunists in order to gain her own achievements after what he did to her seat cover. One must say goodbye to the Piggies prior to leaving for evening Church services. Bless them.