The Infant had her first round of vaccines yesterday. My husband called a few hours prior to let me know that he could not come along and help out because his own clinic was so busy. Of course, I thought I had everything in order only to get there and notice that I had forgotten the Toddler's shoes. This wouldn't be such an issue if I didn't have to cross two parking lots in order to get to our clinic. A rather kind Soldier stopped, turned around, walked all the way back to the clinic with us and opened all the doors. Bless his heart.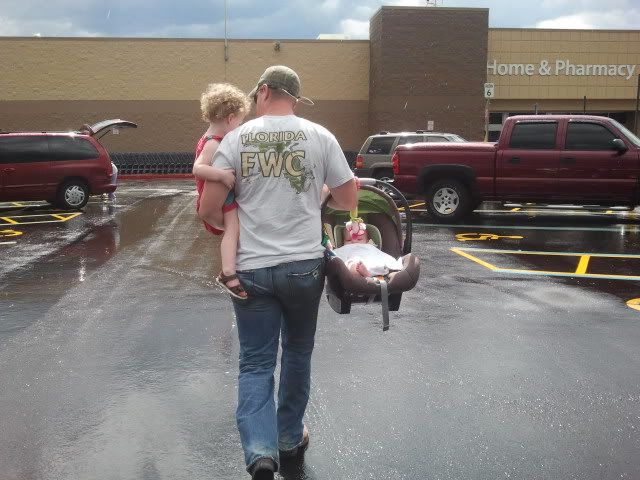 Here is Mr. Mom is all his capable glory. I'm not sure which of us was more afraid that I would slip and drop the Infant, but he did a good job getting us all inside that terrible place (Wal Mart) safely.
We took a family trip to the Zoo with friends of ours. The Infant thoroughly enjoyed herself, as seen here.
The Toddler also enjoyed herself. Of course, my husband kept badgering me for a time when we were leaving and I wrongly chose nap time, thinking Oh-Whiney-One would sleep in the car on the way there. I was oh-so-wrong and we all had to listen to a massive amount of, "No, I don't want to!" and "No, thanks!" throughout the afternoon.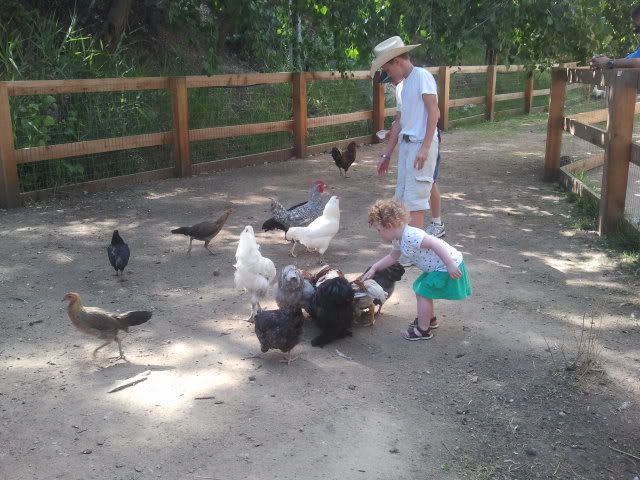 Oddly enough, her favorite part was being let loose in the chicken coop. Some things I will just never understand. Perhaps we should consider investing in an annual pass or... buy a farm?